New TaoTao Boulder 110cc Youth Y10+

$750
Fully Automatic 110cc 4 Stroke Engines
​​Remote kill
​Throttle limiter
​Safety kill tether​
​Front and rear brakes
90 day warranty

Our most popular youth starter ATV is packed with parental controls and safety features!​​ They are CSPC approved and eligible for free training!

Colors in stock:
Pink Tree Camo​
Tree Camo
Red Spider
Pink Spider
Blue​​ ​​​
Burgundy


Copyright 2011 *Updated 04/06/19
The affordable priced ATVs listed on this page are a representation of what we currently have available. Please call for most current updates.
Note: Intended user of ATVs must meet CPSC Age rating in order to make purchase.
New TaoTao New Cheetah 125cc Transitional Y10+ Sport ATV - $1199.95

We have the new Tao Motor 'New Cheetah' sport 125s in stock now! Fully upgraded over previous Cheetah models! More HP, performance style muffler, color match painted frames, upgraded alloy wheels and upgraded tires, upgraded KMC chain and added chain tensioner, softer hand grips, hour meter, nicer LED tail light, and a quality feel! These have been a very popular unit!

125 4 Stroke Engine
Fully Automatic With Reverse​​
Electric Start
Remote Kill
Safety Pull Tether Engine Stop
Throttle Limiter
Gear Indicator
Front Drum/Rear Disk Brakes
Alloy Wheels ​​​​​​
Front & Rear Lighting
Nice suspension
Front end ball joints
90 Manufacturer's warranty

Currently in stock: Green

Attention customers who have purchased a TaoTao ATV unit, or in the market for one - Per TaoTao: If you or your child completes the ATV Safety Institute free training and submit a copy of your completion certificate to TaoTao, you will be eligible for a $50 check and a piece of safety gear or another $50 certificate if gear isn't available. This will currently be valid for hands on, or online courses (for a short time), for one person per family. Go to http://www.atvsafety.org to get set up!

​​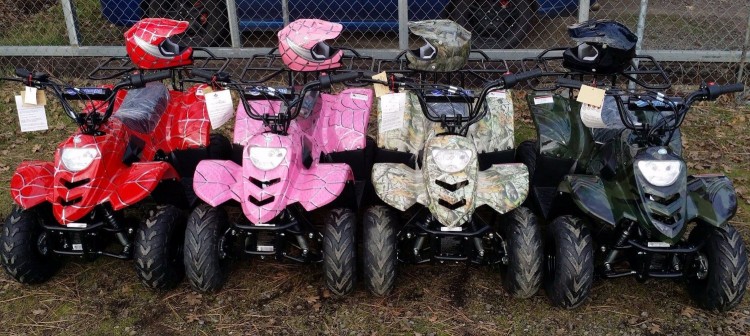 New RPS/EGL Moto Mad Max 250cc Sport ATV
​​6 Month Manufacturer's Warranty​​

​​The EGL Moto Mad Max 250cc sport ATV is a well built Y16+ full size adult unit that comes equipped with an electric start water cooled 250cc 4 stroke engine with a 4 speed manual clutch with reverse. This unit comes with 10"aluminum wheels, impressive long travel sport suspension and an adjustable rear shock, front and rear disc brakes, nerf bars, digital display with speedometer, tachometer and gear indicator, sport style swingarm/carrier and adjuster, crinkle power coated frame, and grease zerk fittings.



New RPS Canyon 250cc Utility 2WD ATV
$2999
6 Month Manufacturer's Warranty​​
Blue in stock now
​
The RPS Canyon 250cc is a Y16+ full size adult 2WD utility ATV with a 5 speed semi-automatic transmission with reverse, fan cooled 4 stroke engine, shaft driven, 600 pound towing capacity, 352 pound carrying capacity, tow hitch for ball mount, 10" wheels, minimum ground clearance of 8.66", front hydraulic disc brakes with rear drum, speedometer and gear indicator dash, front & rear racks. This is a high quality utility ATV for an affordable price with these features!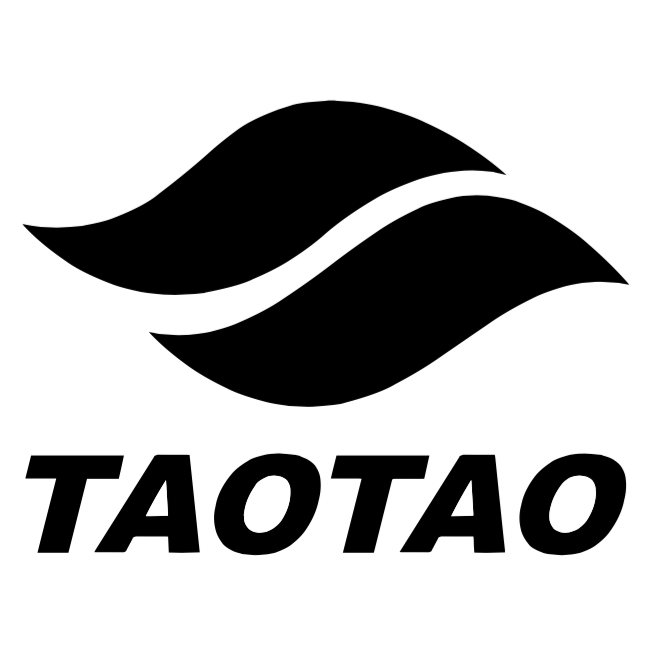 Off-Road - ATV April 6, 2019
| | |
| --- | --- |
| Description | Price |
| Tao Boulder 110 - Blue, burg, TC, pink TC, 2 red sp, pink sp | $750 |
| Tao D125 - 2 pink TC, 1 TC | $899.95 |
| Tao New Cheetah - Green | $1199.95 |
| Rival Mudhawk 6 - blue | $1099 |
| Vitacci Cougar 200 sport - green | $1899 |
| Vitacci Cougar 125 3sp semi - blue | $1499 |
| Apollo Sniper 125 - Yellow | $1249 |
| Vitacci Pentora 250cc - blue, burgundy | $2299 |
| Apollo Volt 36v/500w e-atv - red | $649 |
All prices advertised are cash discounted prices and include set up


Rival Motorsports Mudhawk 6 110cc Youth ATV Y6+ $1099 w/ 6 month parts & labor warranty!

​​We have the new Rival Motorsports Mudhawk 6 in stock now! This premium youth atv is the only Chinese made ages 6+ cpsc approved unit! It is available for $1099 with a 6 month warranty! Specifications
Model MudHawk 6
Minimum Age 6 years old
Engine Type 4-stroke, air-cooled single cylinder
Fuel Delivery Carburetor
Ignition CDI
Start Electric only
Transmission CVT-type automatic
Transmission gears Drive-Neutral-Reverse
Drive type 2wd
Final Drive Chain
Front Suspension Type Dual A-Arm, 2.3″ travel
Rear Suspension Type Mono Swingarm, 2.1″ travel
Front Brake Drum
Rear Brake Disc
Front Tire 16×8-7
Rear Tire 16×8-7
Wheel Type Steel
Rear Rack Capacity 33 lbs.
Fuel Tank Capacity .58 gal.
Overal Dimensions (LxWxH) 52.8″ x 31.1″ x 35.4″
Seat Height 23.6″
Wheel Base 31.5″
Estimated Dry Weight 185 lbs.
Front Lights LED
Brake Light LED
Spark Arrestor YES
Warranty 6 months